We are architects and experts in social sciences, who use all kinds of languages and construction techniques, and who design spaces of value with a high social impact.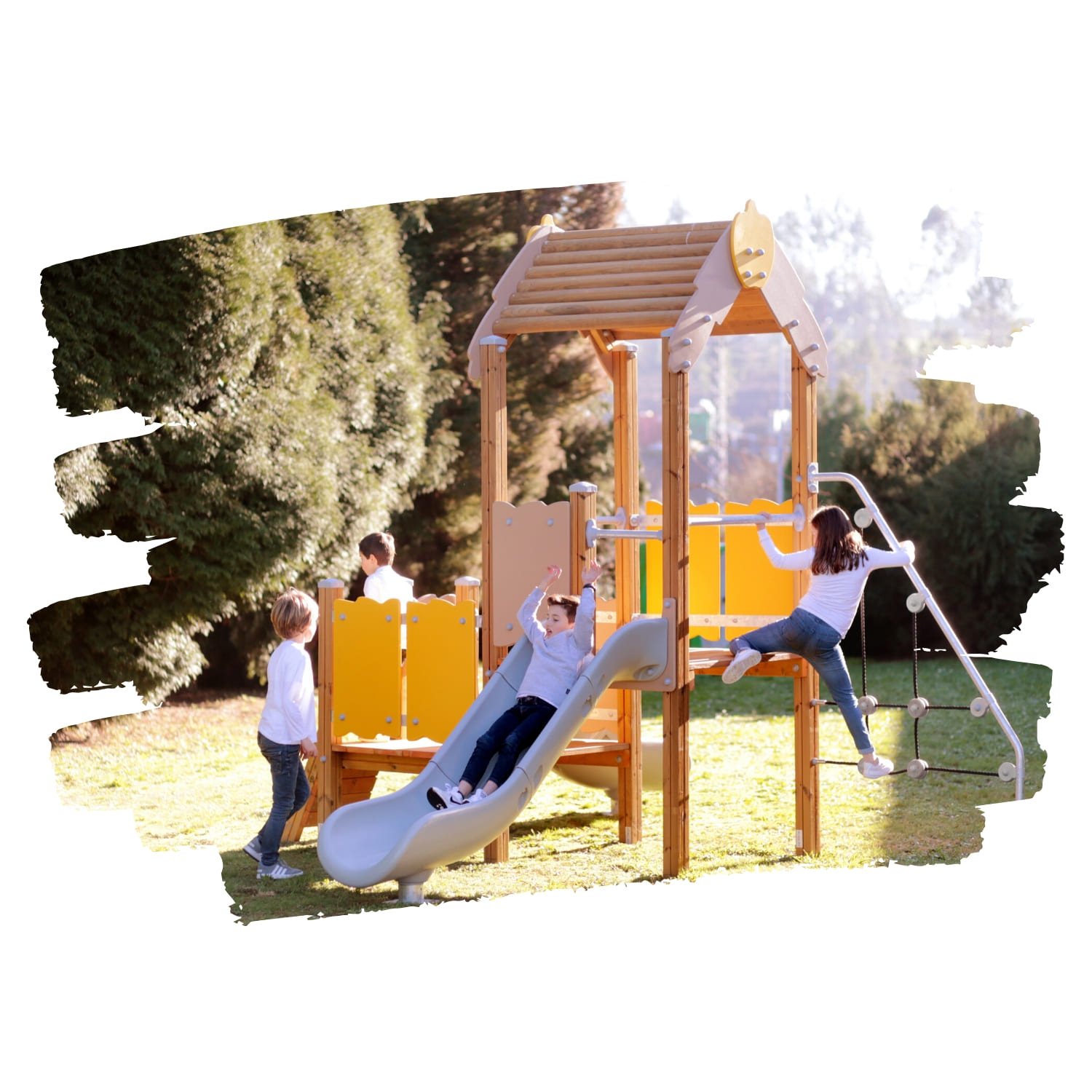 References
We offer thousands of high-quality references. These products, organized by ranges, themes and categories, enable you to infinitely make combinations which can be adapted to any necessity.
Complete Playgrounds
We also offer complete playgrounds. These can be perfectly adapted to the amount of space and the surrounding area. Besides that, we could even customize the playground, making it as personal as possible.
XOGO
If you look for something spectacular and exclusive, you are definitely interested in XOGO: In this department, we push our limits together, let loose our creativity, and explore new posibilities, making your dream space come true! 
Our Database
In our product database you can find all of our products, and many different examples of playground spaces. You can filter by range, theme, category or age, so that you will find your favourite playground in no time.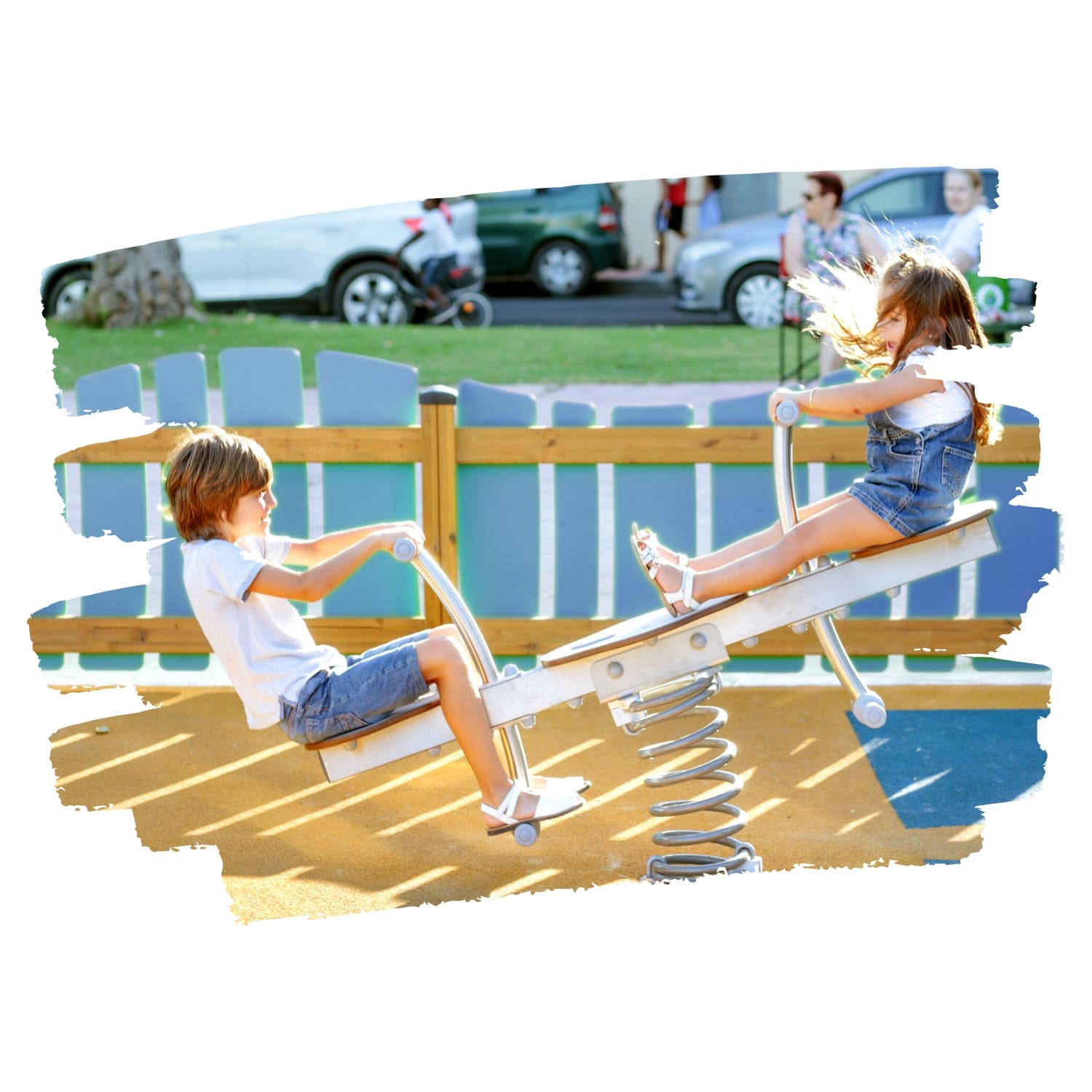 Mission
We transform public spaces, maximising their full potential, so that they contribute to the well-being of the community.
Vision
Our vision is to create spaces that aspire to build a society that is (more) inclusive, interesting and fun: a society in which we can all learn and enjoy together.
How It All Started
The origins of Galopín go back more than 30 years, in a small town in Northern Spain, where our first altruistic and self-managed community play space was built. Over the years we have observed its effects on children, families and the wider community and how it contributes to the wellbeing of the town and city.
Now, Galopín has become the leading Spanish company in design and production of outdoor playground equipment. We are growing rapidly through continued international expansion as a result of having the most original products available in the industry.
Encouraging play is synonymous with promoting health, which is why all our playground equipment brings dimension to a  space by combining fun and exercise.
Our play areas allow children, teenagers, adults and seniors to let their imagination run wild and have fun. They are encouraged to share their spare time, and people with disabilities are also welcome to play and share  in the fun.
We build play areas where citizens, neighbours or users can see reflected the pride of belonging to a collective space in which the same values are shared by everyone.
Pedagogy
We always keep the pedagogic necessities in mind by enabling free play, the growth of self-esteem, and physical, mental and social development.
Biophily
We put our love for nature – and the numerous benefits that are related to a green environment – into every space we design, by getting inspired by natural shapes and elements.
Quality
All our products comply with the European certification EN-1176: 2017 of Equipment for playground and surfaces; EN-16630: 2015 of Fixed physical training equipment installed outdoors; EN-15312: 2010, of Free access multi-sports equipment; EN-14974: 2010 of Facilities for users of sports equipment on wheels and PPP-55021A for Dog circuits; issued all of them by the TÜV Product Service. In addition, In Galopín we have been pioneers in self-imposing the DIN 33942 regulation as a quality standard and as the basic norm of our work in the design of universal elements; this has helped us to have a very wide catalogue of references, both of games officially certified by this standard, as well as others in which all children can participate.
Environmental Performance
GALOPIN PLAYGROUNDS, SL, a company dedicated to the design, manufacture, installation and maintenance of playgrounds, healthy elements and accessories for play areas, has implemented an environmental management system according to ISO 14001, which takes into account the cycle life of the services it provides.
This implies that:
• The inputs and outputs are considered in all environmental processes.
• The environmental aspects and impacts that occur in our activity are periodically evaluated.
• There is a system to update the environmental legal requirements. and ensure its compliance.
• Through the established environmental operational control, legal compliance is ensured and environmental impacts and aspects are kept within an acceptable order of magnitude.
• If any type of environmental accident occurs, the environmental emergency protocols would be implemented.
• Audits are planned and performed to ensure compliance with system requirements. GALOPÍN PLAYGROUNDS has available to interested parties who request it, information about environmental performance. To request it, an e-mail must be sent to the email address info@galopin.es, indicating the environmental data that are requested and the reason why they are requested. In the shortest possible time, GALOPÍN PLAYGROUNDS will respond to requests.
Quality Politic
GALOPIN PLAYGROUNDS, SL, a company which designs, manufactures and installs playgrounds, fitness equipment and accessories, has decided to design and implement an Integrated Management System for its organisation, in accordance with the requirements of the Standards ISO 9001:2015 (Quality), ISO 14001:2015 (Environment), ISO 45001:2018 (Occupational Health and Safety) and UNE 166002:2014 (Research and Development), and commits to: 
Create a structured Organisation, whose actions, functions and responsibilities are properly established, documented and communicated.
Allocate the human and financial resources necessary for the proper progress of the processes.
Comply with the applicable legal and regulatory requirements regarding the environment and Occupational Health and Safety.
Optimise the consumption of natural resources and raw materials as necessary for the processes.
Adopt the required measures for the protection of the environment, to prevent or minimise environmental impacts.
Provide safe and healthy working conditions for the prevention of work-related injuries, maintenance of health; elimination of hazards and reduction of risks for health and safety at work.
Consult and encourage the participation of workers in health and safety at work matters.
Periodically review the Integrated Management System within the framework of the commitment to seek continuous improvement; establish Objectives and Goals to increase customer satisfaction; prevent environmental pollution; and protect Occupational Health and Safety as part of normal business activity.
Promote training and motivation for work groups.
Be permanently alert to technological innovations occurring in its environment.
Disseminate these commitments at all levels of the organization, to customers, suppliers and the general public.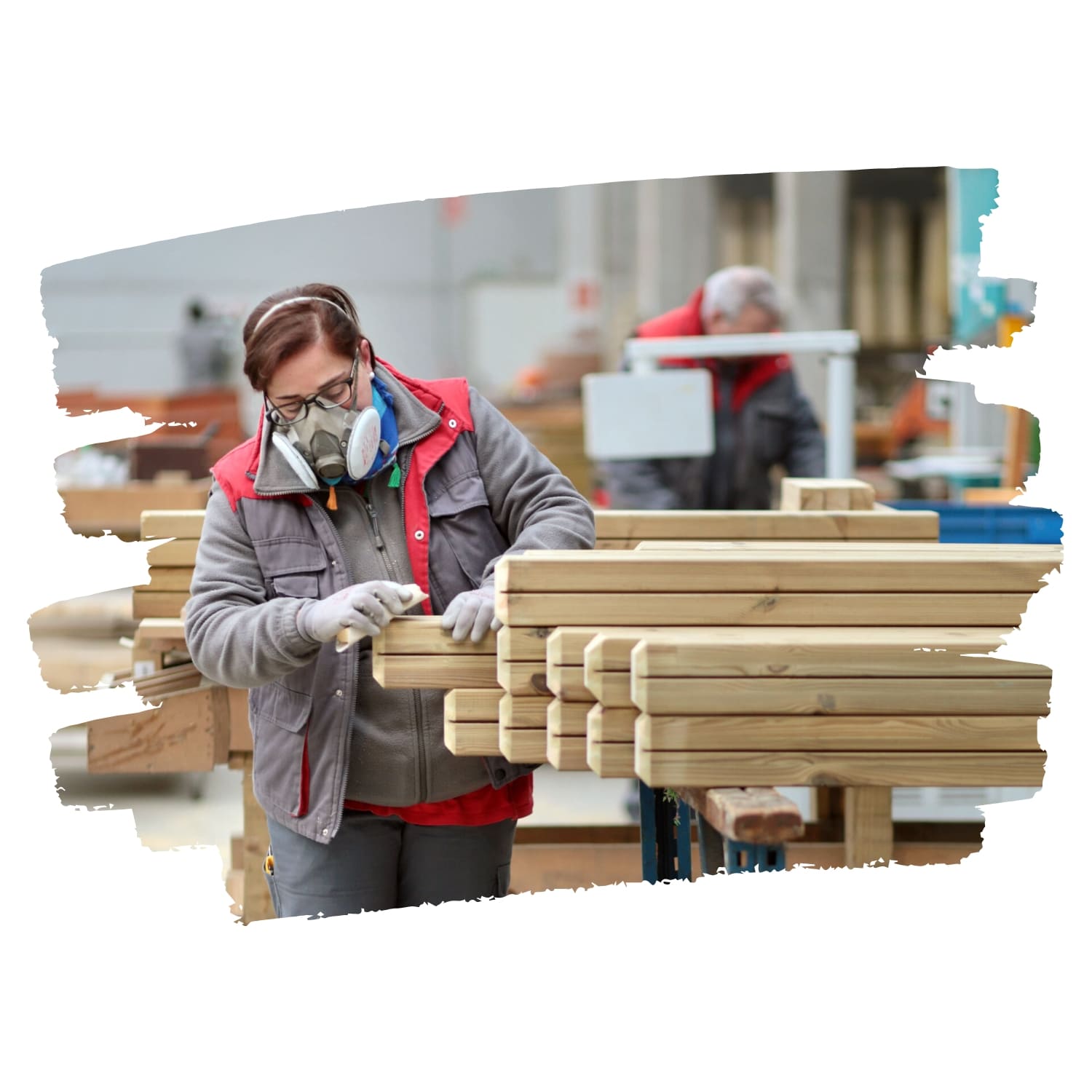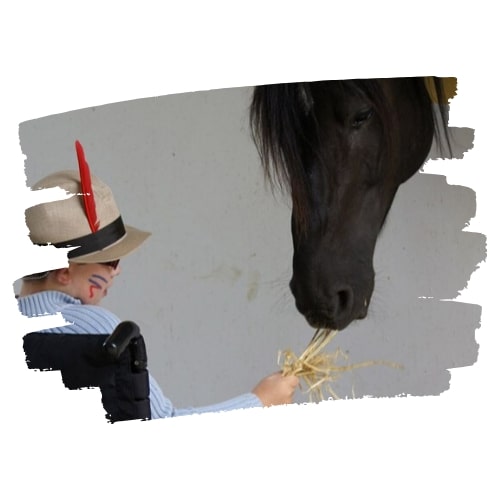 The As Salgueiras Foundation is our design laboratory and the source of inspiration that moves us. 
We work directly together with this foundation, which is a reference in medical assisted animal therapy for people with disabilities.
When we saw the positive effect of these therapies, we knew we had a lot to learn from this foundation. Now, we use As Salgueiras as inspiration to get to know more about free play, the importance of nature, incusiveness, or pedagogy.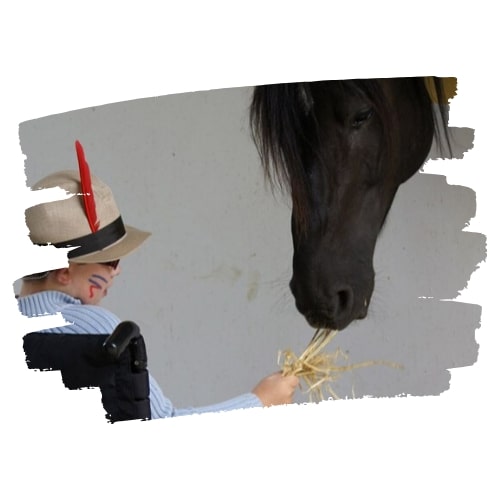 Would You Like To Know More?