Dinamix
Dinamix requires greater skills in order to play: it tests the children's motor skills and the ability to overcome new challenges. It is a range that starts with pure geometric shapes such as arches, radii and curves, that are oversized to give strength to the assembly and firmness to the profiles. The dark tones and the sober use of colour are presented in two combinations: grey and navy blue with a black pole, or light blue and orange with a navy-blue pole. All of this makes Dinamix integrate harmoniously in areas with tough architecture, filling environments with life that previously might have been unattractive.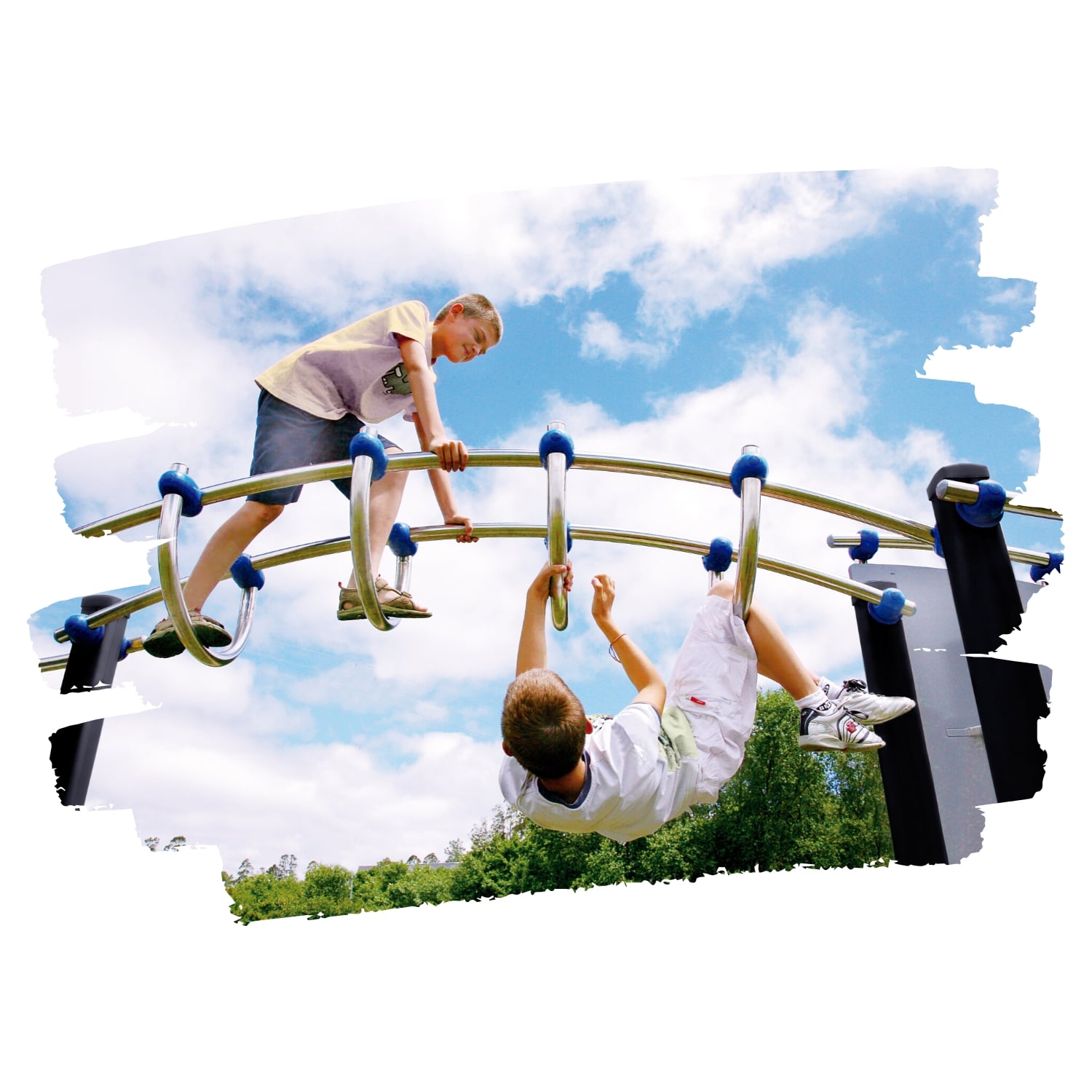 ¿Want to see the references?
Visit our product database to find them all!