Nice
This is a range that seeks to imitate nature´s efficiency in the use of resources. Its structures consist of robust poles of laminated wood that support panels which prevent degradation due to either climate conditions or vandalism, reducing maintenance to a minimum. This range is available in two varieties: with colours that represent a forest in the fall (green and orange), and a new variety, with a wood finish and more neutral colours, combined with a slide and a seesaw. This range intends to differentiate itself from the type of colour-saturation that could fail to fit in with its environment. The transparency of its structures permits its integration in any type of surroundings; particularly in natural settings.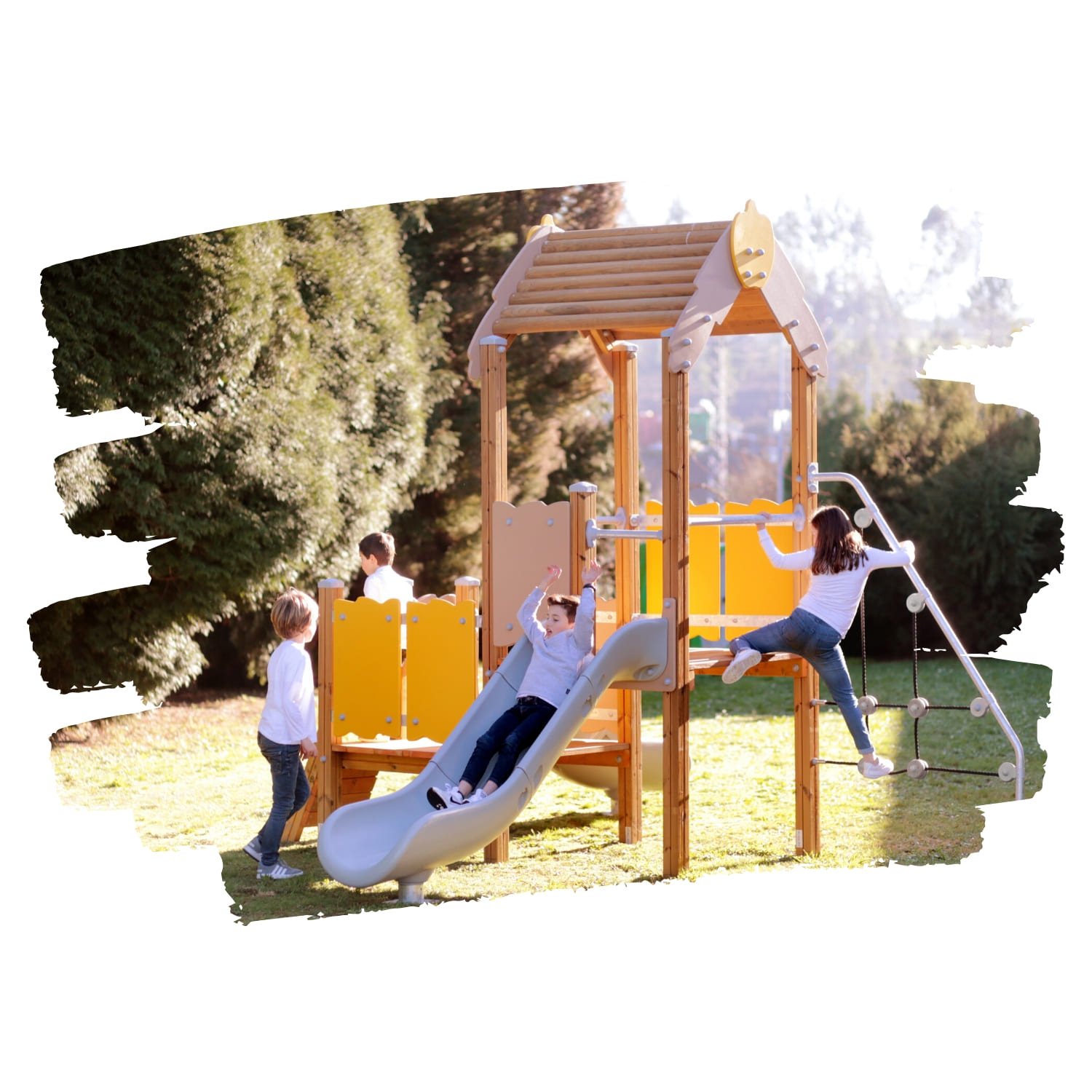 ¿Want to see the references?
Visit our product database to find them all!