Atanor
Location: Av. del Rey Juan Carlos I, 18, 29700 Vélez-Málaga, Málaga.
Surface: 524 m2
Materials: Scandinavian pine laminated wood, lacquered steel, stainless steel, aluminum sheets with a corten-like finish, polyamide ropes with steel cables.
Size: 3,6 meter diameter towers with 4,4 and 13meters high.
Age: from 2 to 14 years.
Capacity: 55 users inside.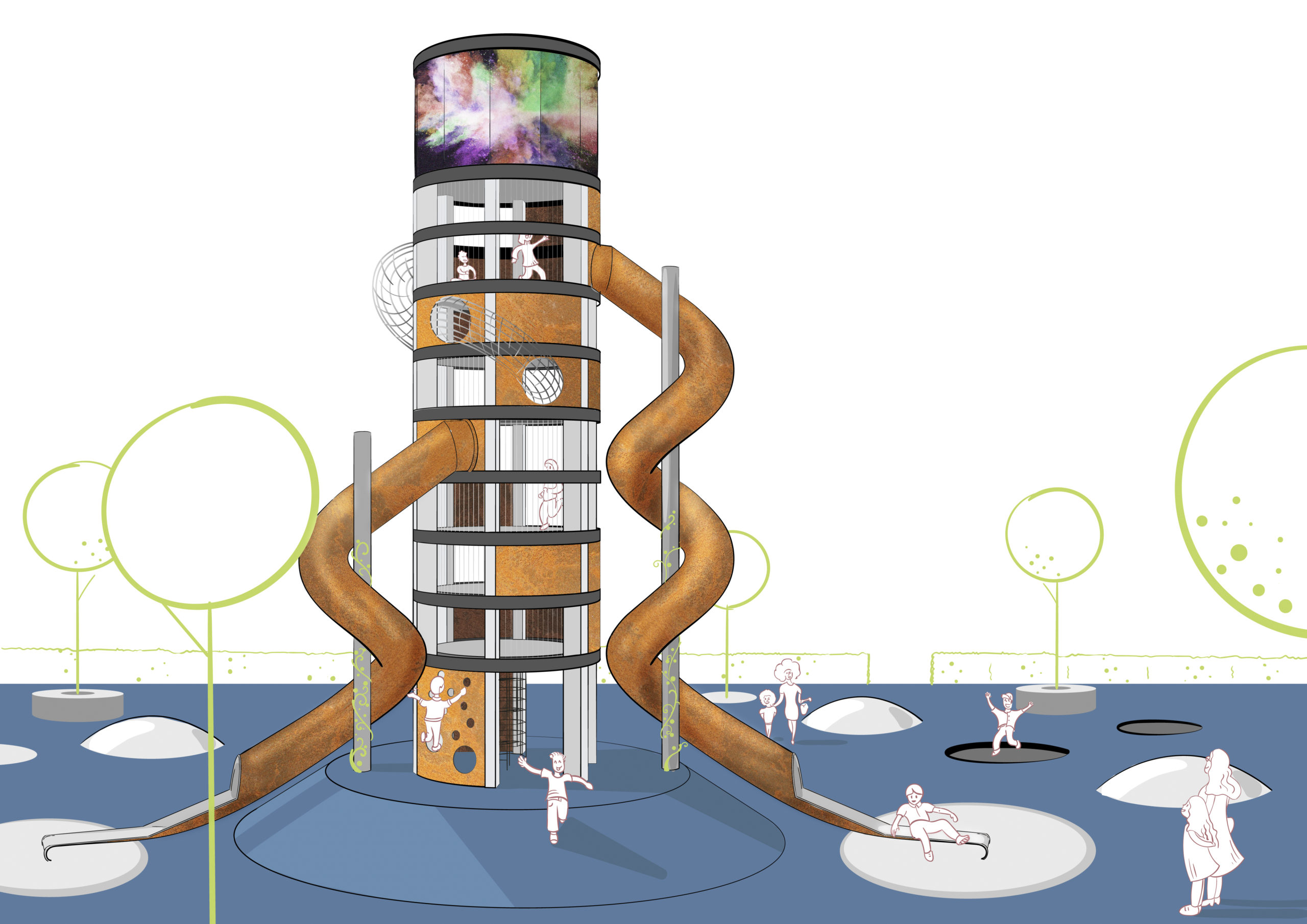 Inspired by the alchemists' laboratories, this play space combines the magic of Renaissance treatises with the clean, industrial steric of the El Ingenio shopping center. The main tower reaches 13 meters high, with platforms full of ropes, lianas and ladders, as well as two slides that start at 4 and 6 meters. It is accompanied by a complement for the youngest children, with 1 meter high slides. At night Atanor shines with its own light thanks to LED lights incorporated into the interior of the elements.