The Sphere
Location: Commercial Center Plaza Río 2, Av. Del Manzanares 210, 28026 Madrid.
Surface: 50 m2
Materials: laquered steel, stainless steel, LED lights, polyamide strings with steel cables, tempered glass.
Size: Volume of 12 x 3 meter. Height: 5,65 meter.
Age: from 4 to 12 years.
Capacity: 20 users.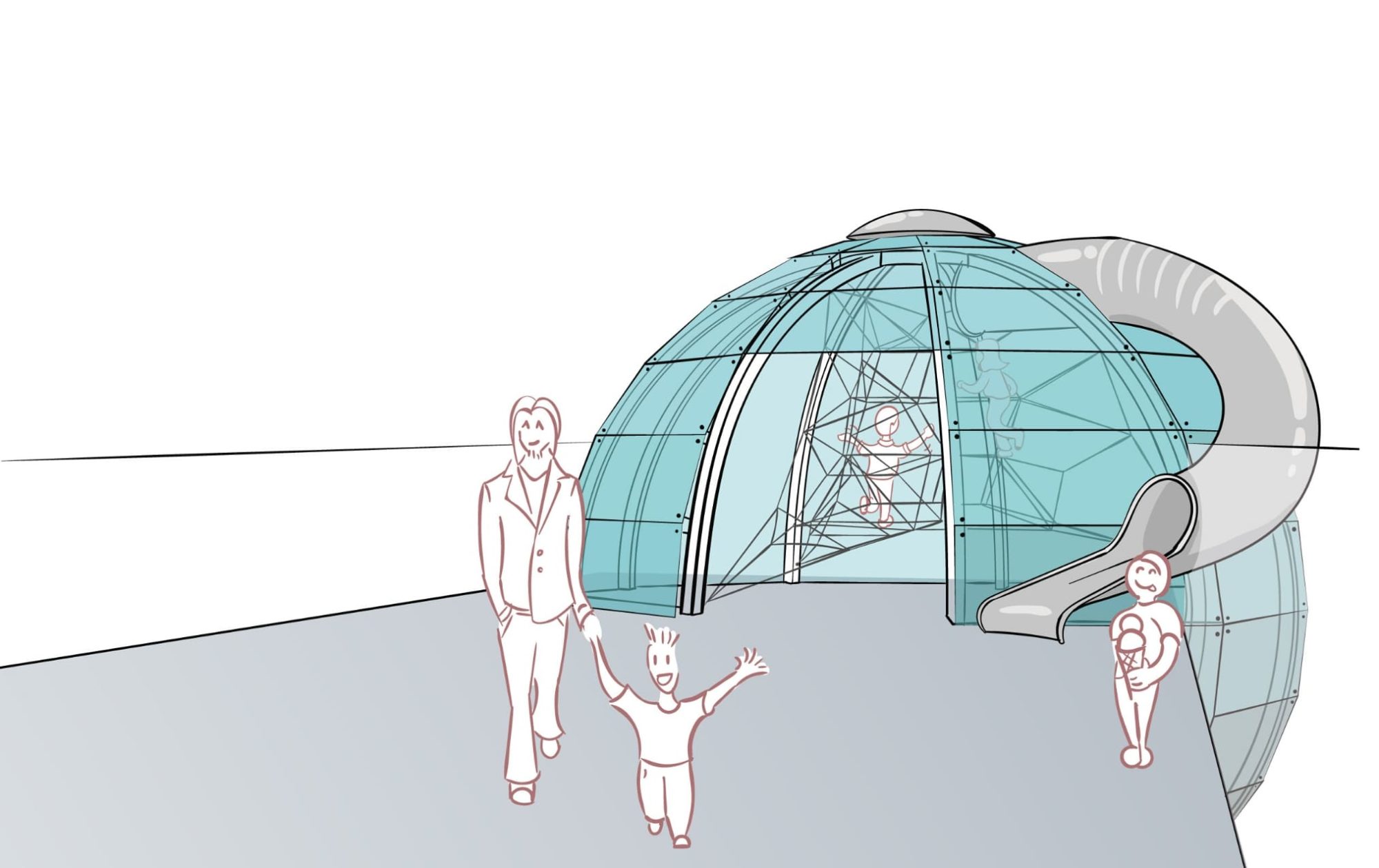 This extraordinary sphere turned into the great benchmark of  Plaza Rio 2: it is situated at the highest point of the commercial center, and even overflows the border of the structure of the main building, giving the kids inside a sense of weightlessness while enjoying the spectacular view of the city of Madrid. While going up and down the 3D net, the kids can demonstrate their climbing skills up until the tube slide that surrounds the sphere.  And at night this playground is even more spectacular, due to the magic illumination of the Sphere enabled by the integrated LED lights.