The Wave
Location: Parque Camilo José Cela, Rúa do Conde de Torrecedeira 49-55, 36202 Vigo, Pontevedra.
Surface: 270 m2
Materials: laquered steel, polyamide strings with steel cables.
Size: structure of 20 meters.
Age: for 4 to 12 years.
Capacity: 80 users.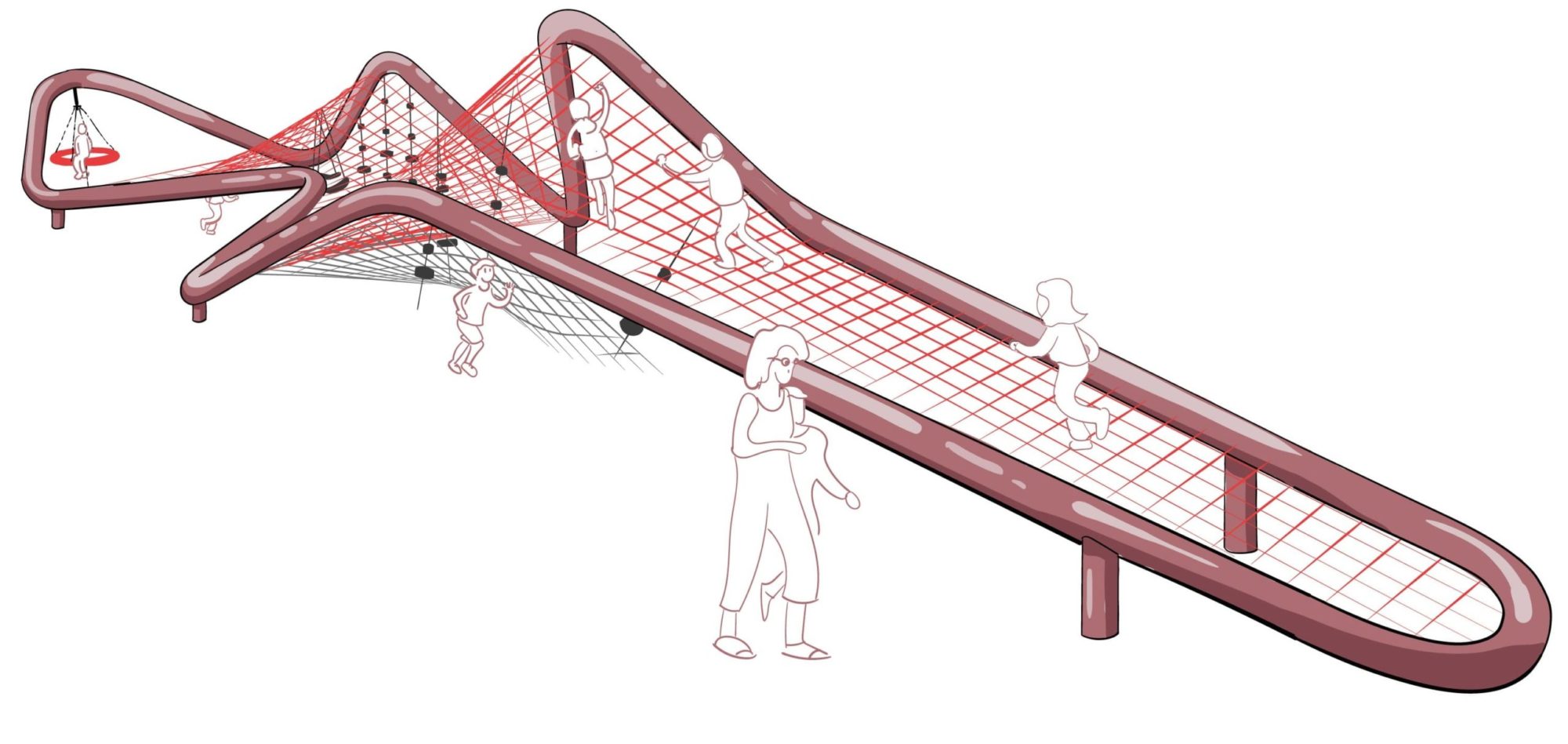 Similar to how the fishing nets used to be spread out in the old fishing towns to be dried and repaired, this play installation spreads out and bends trough the playing space. This wave-like contruction, based on a simple but elegant design, is held together by a metal perimetral tube that contorts like a restless sea.