Crab Climbers
Location: India.
Surface: 121 m2
Materials: polyamide rope net with steel cables and polyurea structures.
Size: net of 11×6,4×8 m.
Age: from 1 to 14 years.
Capacity: 83 users.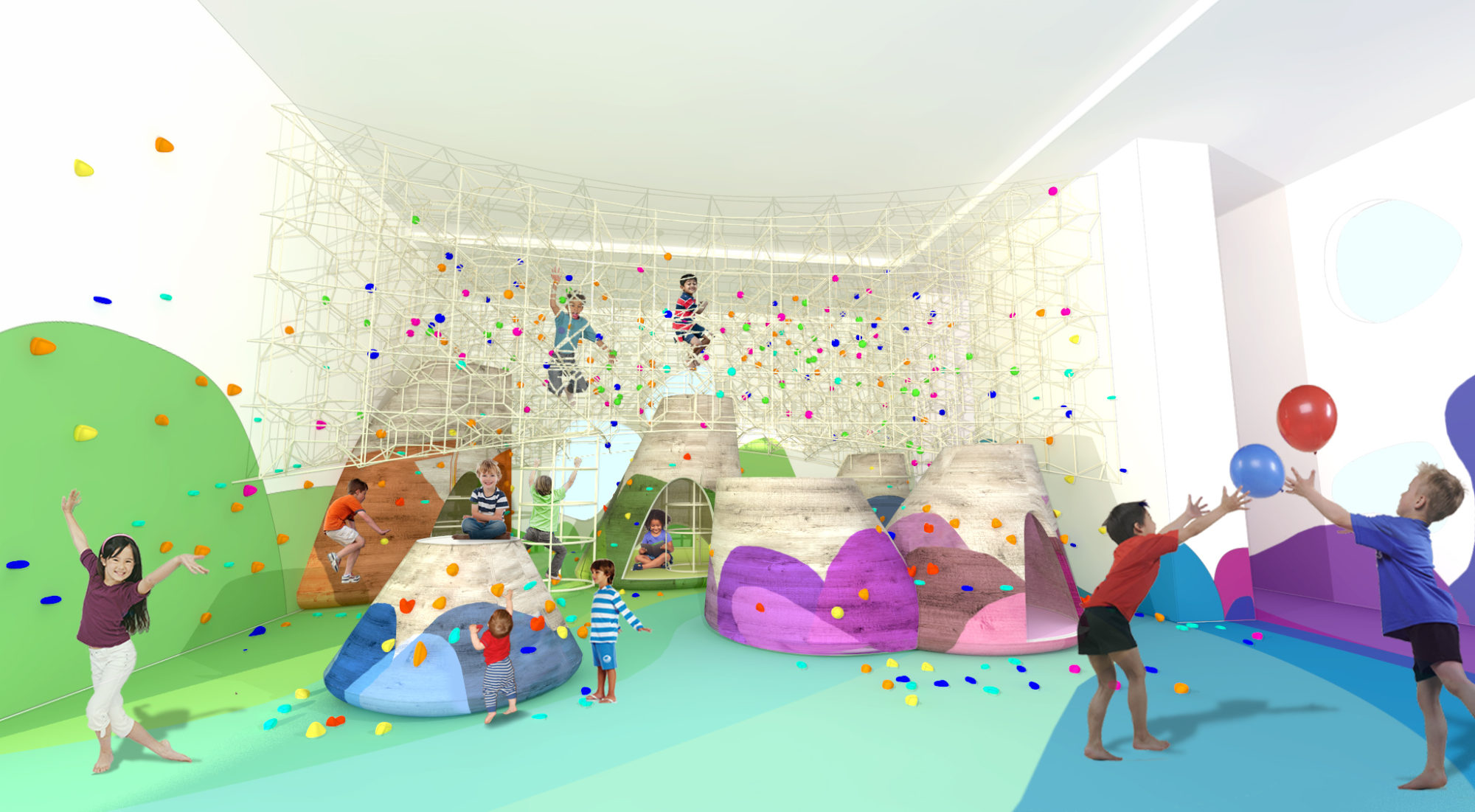 Project carried out with Koochie Global, our distributors, it is the first indoor climbing play structure of its kind. This play space enhances the connection within the community in an environment that contributes to the well-being of children and socialization.