Church-fortress
Location: Parque de la Infancia. Avenida de la Paz, 04738 Las Cabañuelas, Almería.
Surface: 7000 m2
Materials: Church-fortress whose structure is made of galvanized and lacquered steel covered by laminated wood, with a stainless steel slide and polyamide ropes with steel cables.
Size: Church-fortress  of 8,3×4,6×6,9 m.
Age: from 1 to 14 years old.
Capacity: 191 users.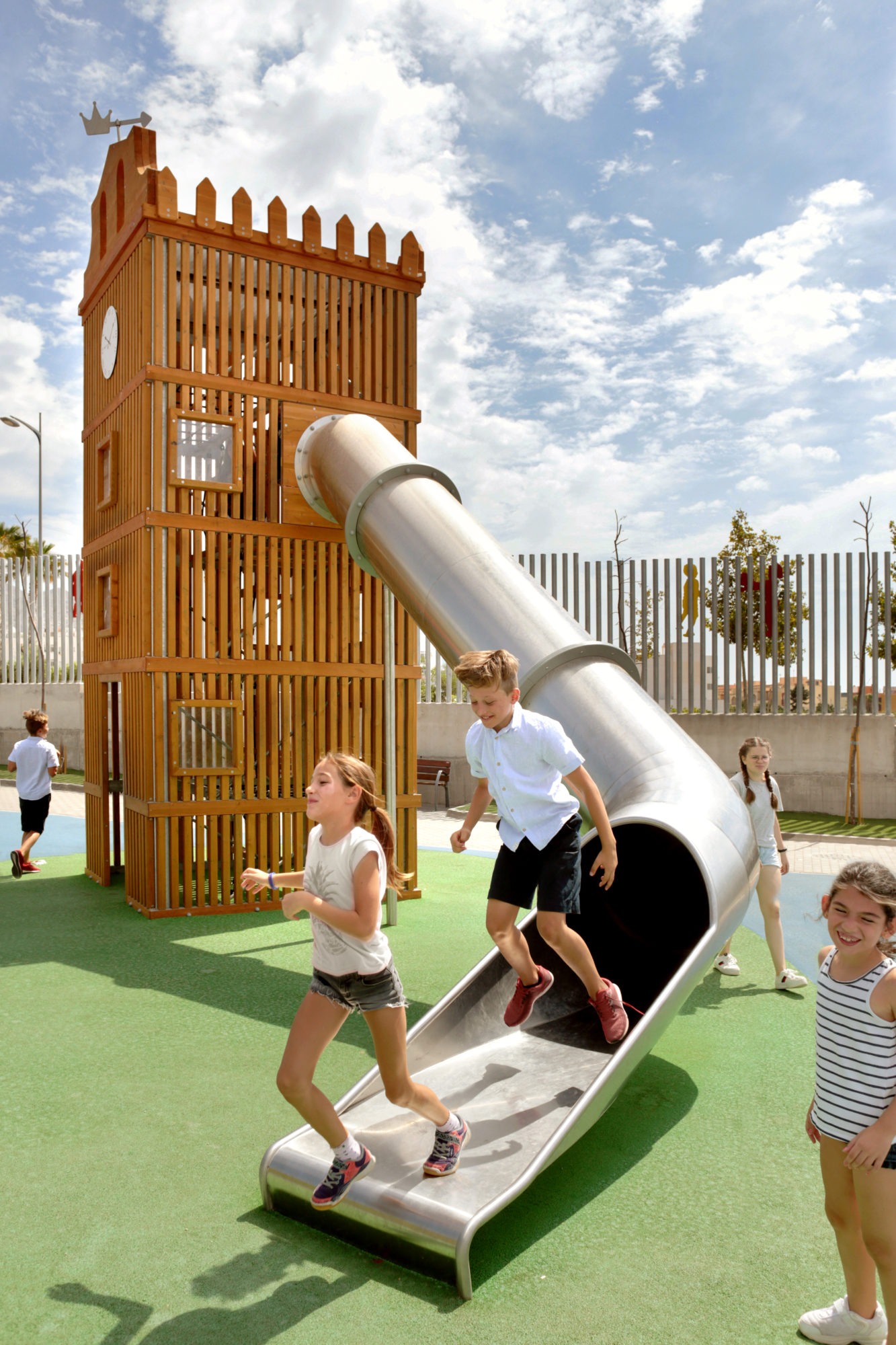 El Parque de la Infancia of Vícar (Almería) is a paradigm of Galopín's values ​​and philosophy. A space understood from the historical, cultural and patrimonial personality of the population itself, a place in which the elements that have been defining the whole of the town throughout its history are represented. Thus, it combines pedagogy, tradition and leisure in a specific urban environment, which becomes an icon of the city with the ability to reflect and transmit collective memory while fulfilling the function of becoming a space for social interaction and integration. .