Mandeo Project
Location: Different spaces of the Mandeo river (A Coruña).
Surface: – m2
Materials: Robinia wood, galvanized and lacquered steel, stainless steel slide, polyamide ropes with steel cables.
Size: -.
Age: from 0 to 14 years.
Capacity: -.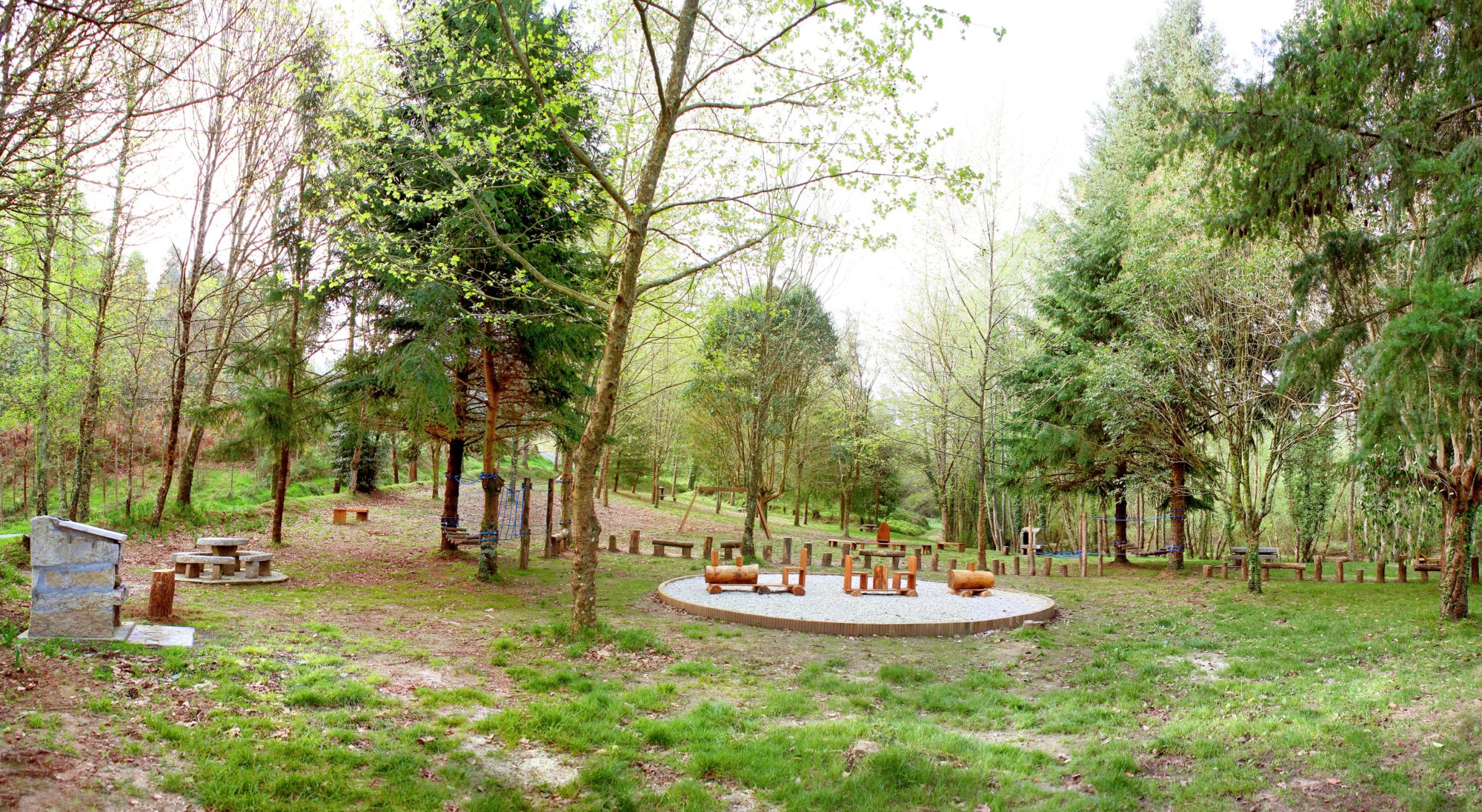 Different play spaces located in different points of the Mandeo river, in the province of A Coruña: some locations are Pedrido beach in Bergondo, the Agra de Reboredo e recreational area in Oza dos Ríos or the leisure area of ​​Grixalba in Sobrado dos Monxes. They are interventions that look for the connection with memory, with space and with history through different playground elements in different emblematic areas and in the middle of nature.