Monte do Gozo
Location: Monte do Gozo, Santiago de Compostela.
Surface: 328 m2
Materials: Scandinavian pine laminated wood, galvanized and lacquered steel, stainless steel and polyamide ropes with steel cables.
Size: tower of 6,2 x 3,2 x 8 m.
Age: from 0 to 14 years.
Capacity: 65 users.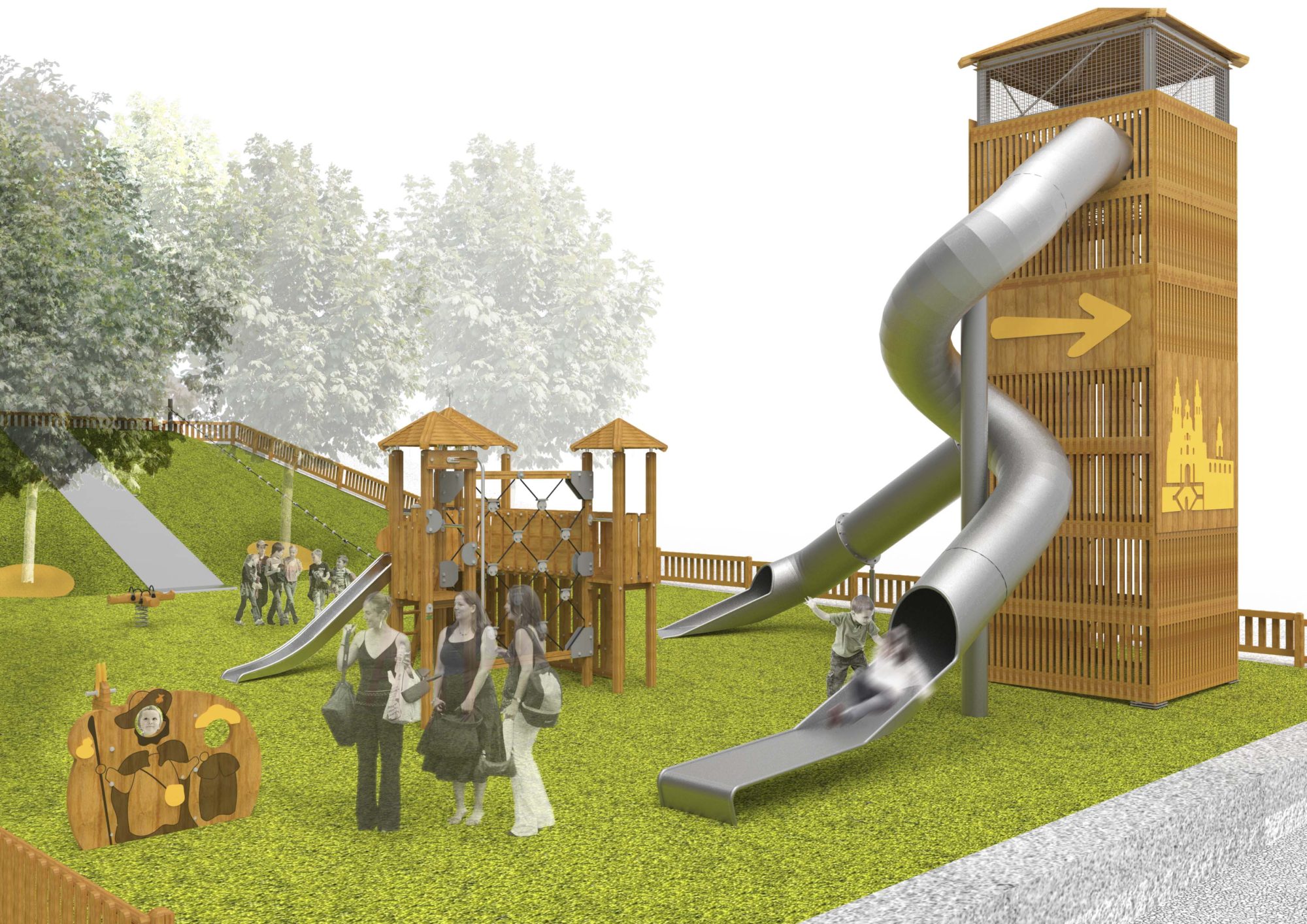 As the central axis of the park, there is a large tower themed with the most representative iconographic elements of the Camino de Santiago, such as the pilgrim's shell, the yellow arrow and the facade of the cathedral. Its interior is made up of net platforms that allow the little ones to climb to the top. Those who reach the 6 meter high platform will not only be able to slide down the great slide but also enjoy privileged views of the surroundings.