Net Space
Location: C.C. As Termas. Av. Infanta Elena, 213. 27003 Lugo.
Surface: 47 m2
Materials: galvanized and lacquered aluminum, stainless steel and polyamide ropes with steel cables.
Size: 7,3×6,1×1,9 m.
Age: from 3 to 14 years.
Capacity: 20 users.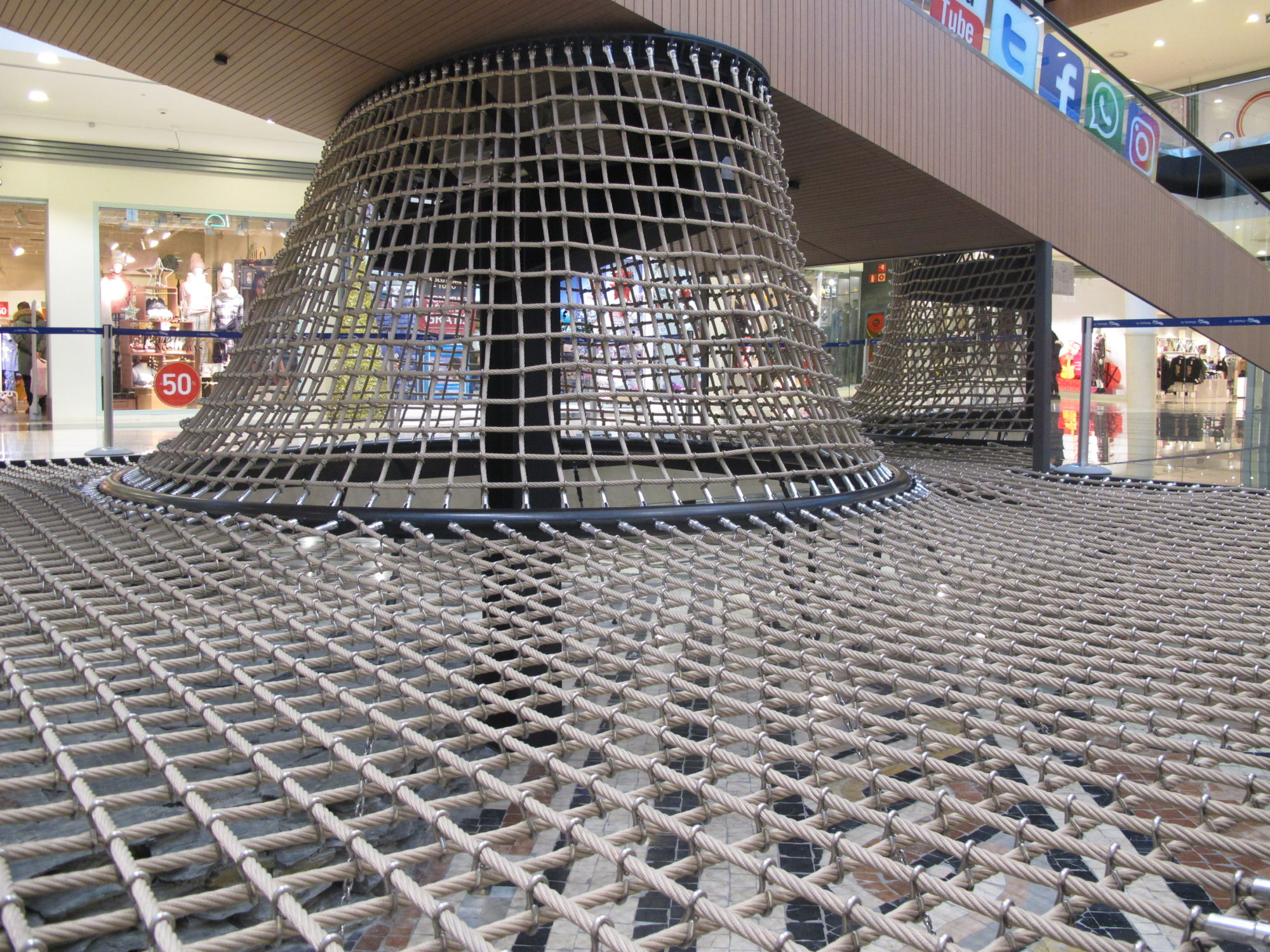 Located in the heart of the shopping center, this project consists of weaving an intergenerational space, in which people of all ages can share leisure and relaxation time. It is a circular structure in the shape of a funnel, specially designed so that children can climb and play around it.