Pots
Location: Parque García Bayon, Av. do Malecón, 64, 15960 Ribeira, A Coruña.
Surface: 200 m2
Materials: Galvanized steel tower, with laminated wood trim, stainless steel slide, galvanized and lacquered perforated steel cover, polyamide ropes with steel cables and LED lighting.
Size: Tower of 2,3×4,1 m.
Age: from 0 to 14 years old.
Capacity: 127 users.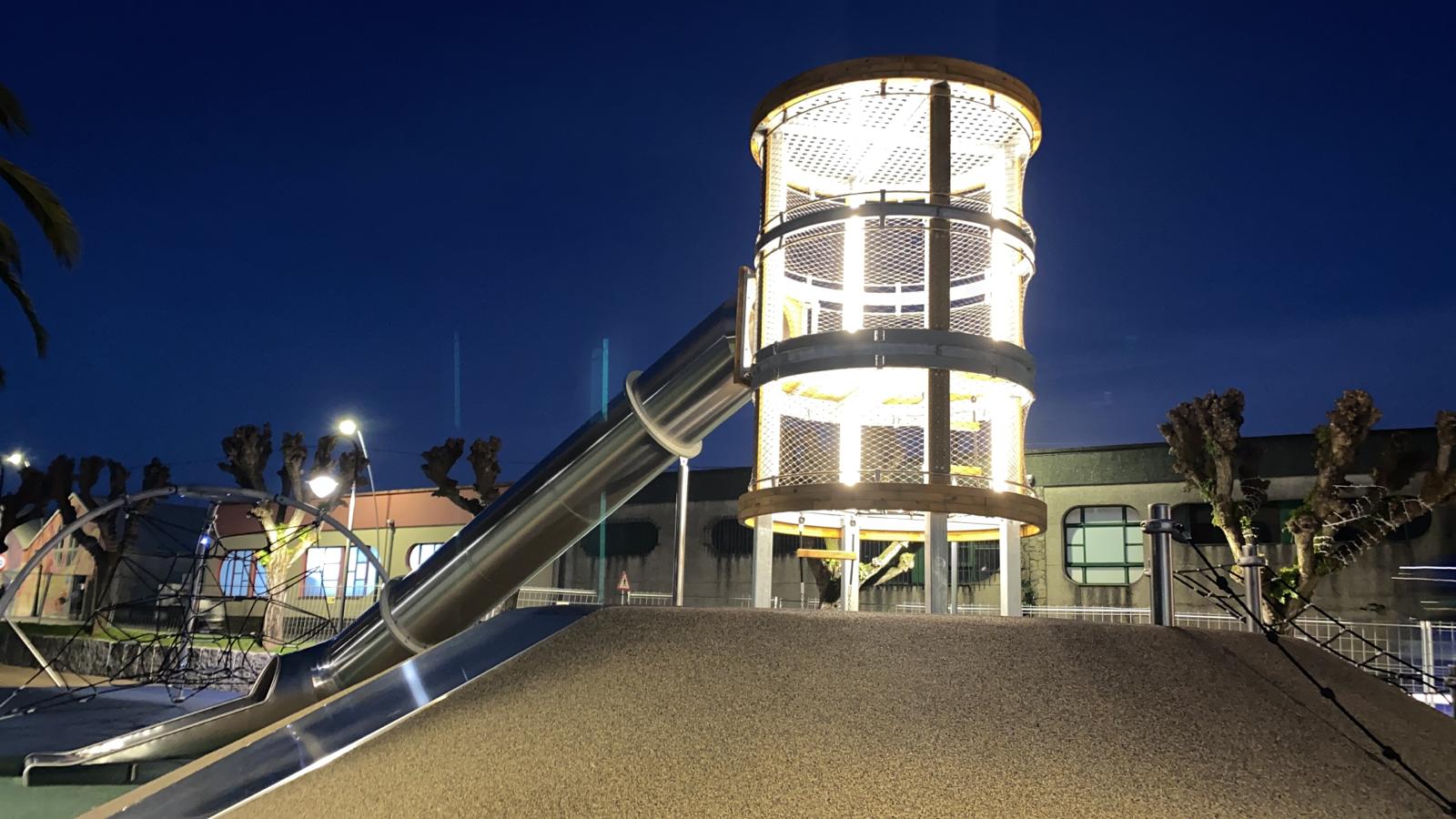 Ideal for maritime and fishing areas, this tower is inspired by pots, a fishing element that can be seen in ports. Its great transparency makes it ideal for facilitating visual control. It has night lighting to make it an iconic element in the place where it is located.