The Dragon
Location: NRP Woodlands – Sembawang Town Council 504C Canberra, Singapore 753504.
Surface: 115 m2
Materials: galvanized and lacquered steel, stainless steel and polyamide ropes with steel cables.
Size: 11,4×5,1×5,2 m.
Age: from 4 to 14 years.
Capacity: 42 users.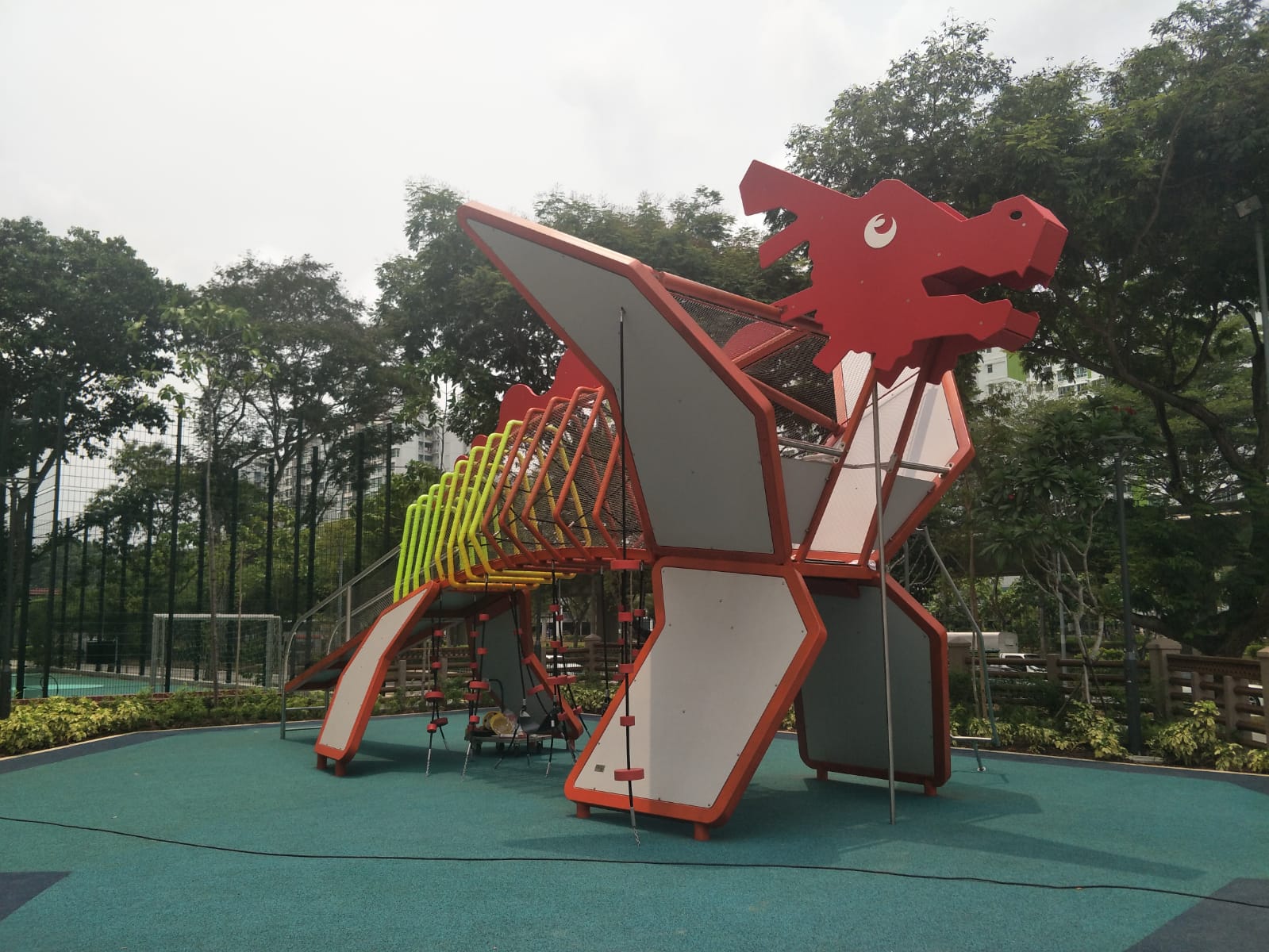 The dragon is a popular design in Singapore, as a symbol of childhood and the free spirit. In this project we take this powerful image with a retro look as a hallmark, to make a new playground, respecting the traditional ones and giving it a fresh look but with a lot of playability. To build this sculptural space, a metal structure has been used that allows several children to play at the same time in one of its multiple accessories: sliding down the slide, climbing the walls and the net through the dragon's head and playing on the the rope park.
Design by Carve.
Development and Manufacturing by Galopín Playgrounds.