The Dragonfly
Location: Viriat, France.
Surface: 440 m2
Materials: galvanized and lacquered steel, stainless steel and polyamide ropes with steel cables.
Size: dragonfly is 12 x 12 x 5 m.
Age: from 4 to 14 years.
Capacity: 23 users.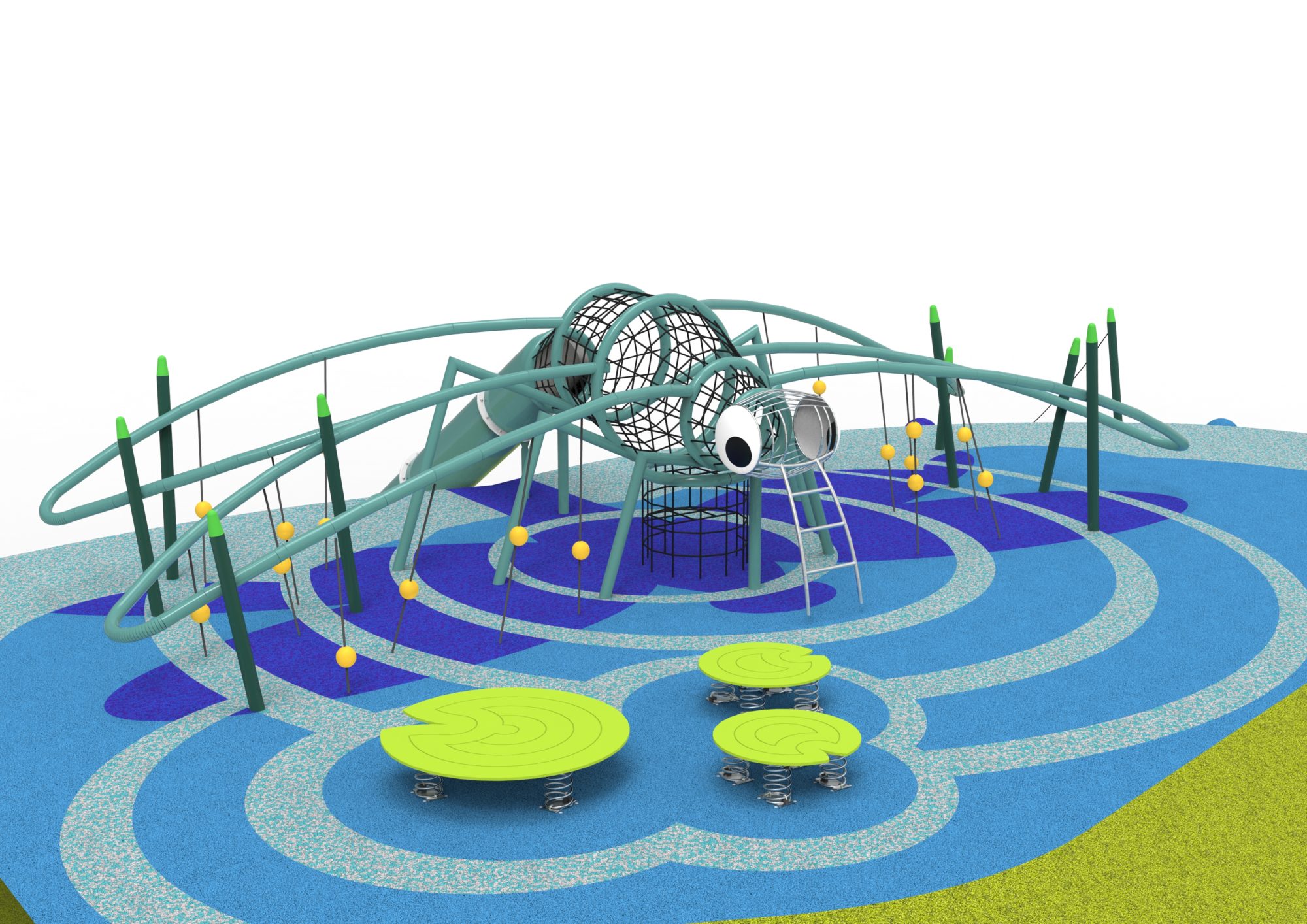 The large Dragonfly is an iconic element, a tribute to the local Agrion de Mercure that will become an emblem of this great park. It was built with high quality materials, with a steel structure, polyamide ropes with a steel interior and stainless steel elements. From the dragonfly, it starts a 7 m long slide as part of its body. The result is a sculptural element that children can enjoy and play with. This project was executed along with Playgones, our distributors in France.