The Maze
Location: Parque de La Vallesa, Urb. La Vallesa, 1, 03710 Calp, Alicante.
Surface: 1200 m2
Materials: tower structure and maze enclosure in robinia wood, galvanized and lacquered steel, stainless steel slide and polyamide ropes with steel cables.
Size: maze is 28 x 23m.
Age: from 0 to 14 years.
Capacity: 100 users.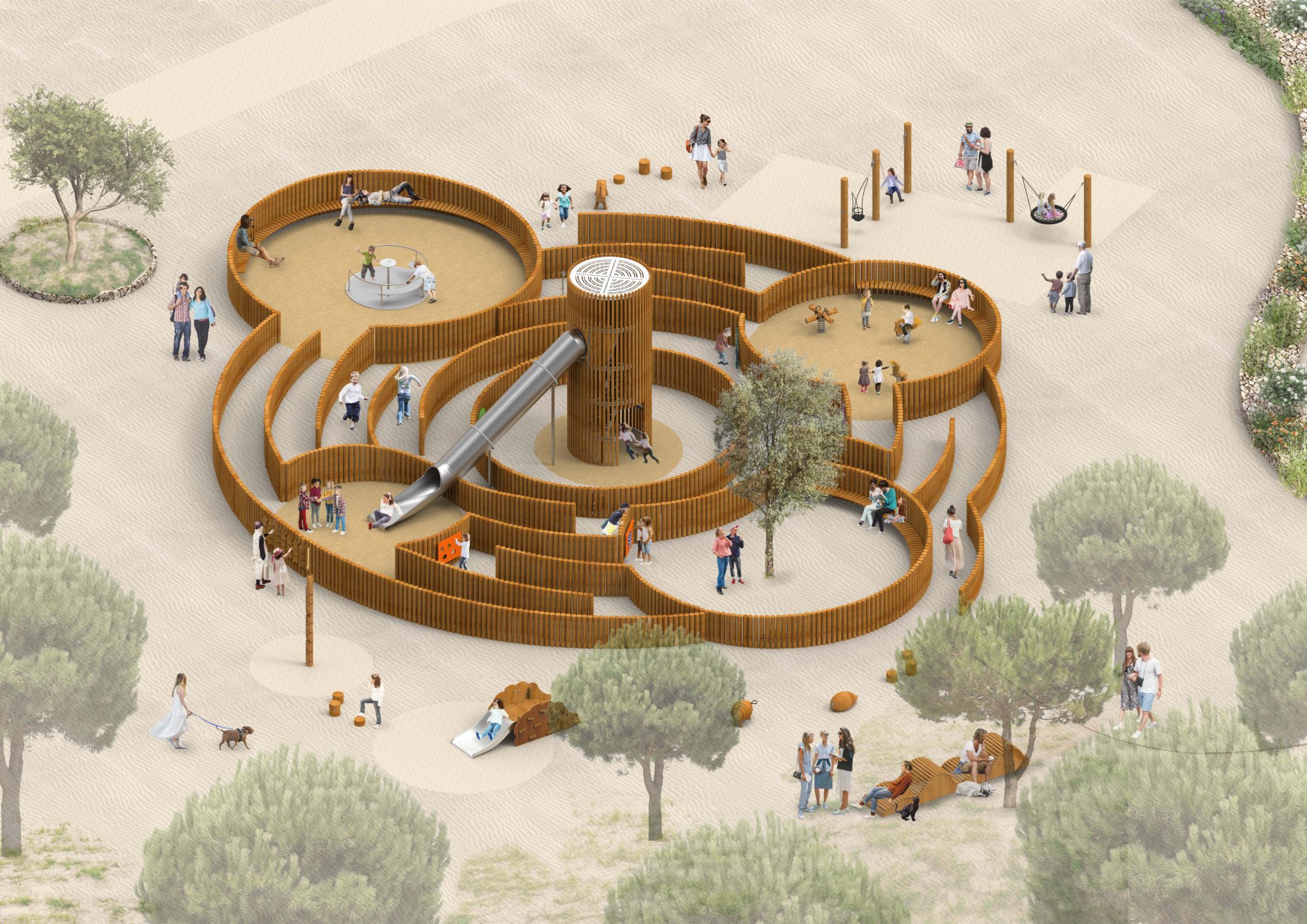 The Maze of La Vallesa is an intervention of placemaking with a unique design, that gives a new personality to the park. This maze is made for the children to have fun. It has different forks so that each time it can be travelled in a different way. All the paths lead to different play areas that are inside. In addition, the route is designed to be perfectly accessible and inclusive, with games for children with different abilities so that everyone can go through it and have a good time together, without distinction. Using robinia wood, which is a very durable natural material, allows the intervention to integrate in the natural environment and conveys to children the sensory benefits of wood.