The Mill
Location: Calle Verona, 30700 Torrepacheco, Murcia.
Surface: 1000 m2
Materials: Galvanized steel structure with lacquered wooden slats, stainless steel and polyamide ropes with steel cables.
Size: tower of 7,6×5,2×7 m.
Age: from 4 to 14 years old.
Capacity: tower with capacity for 12 users.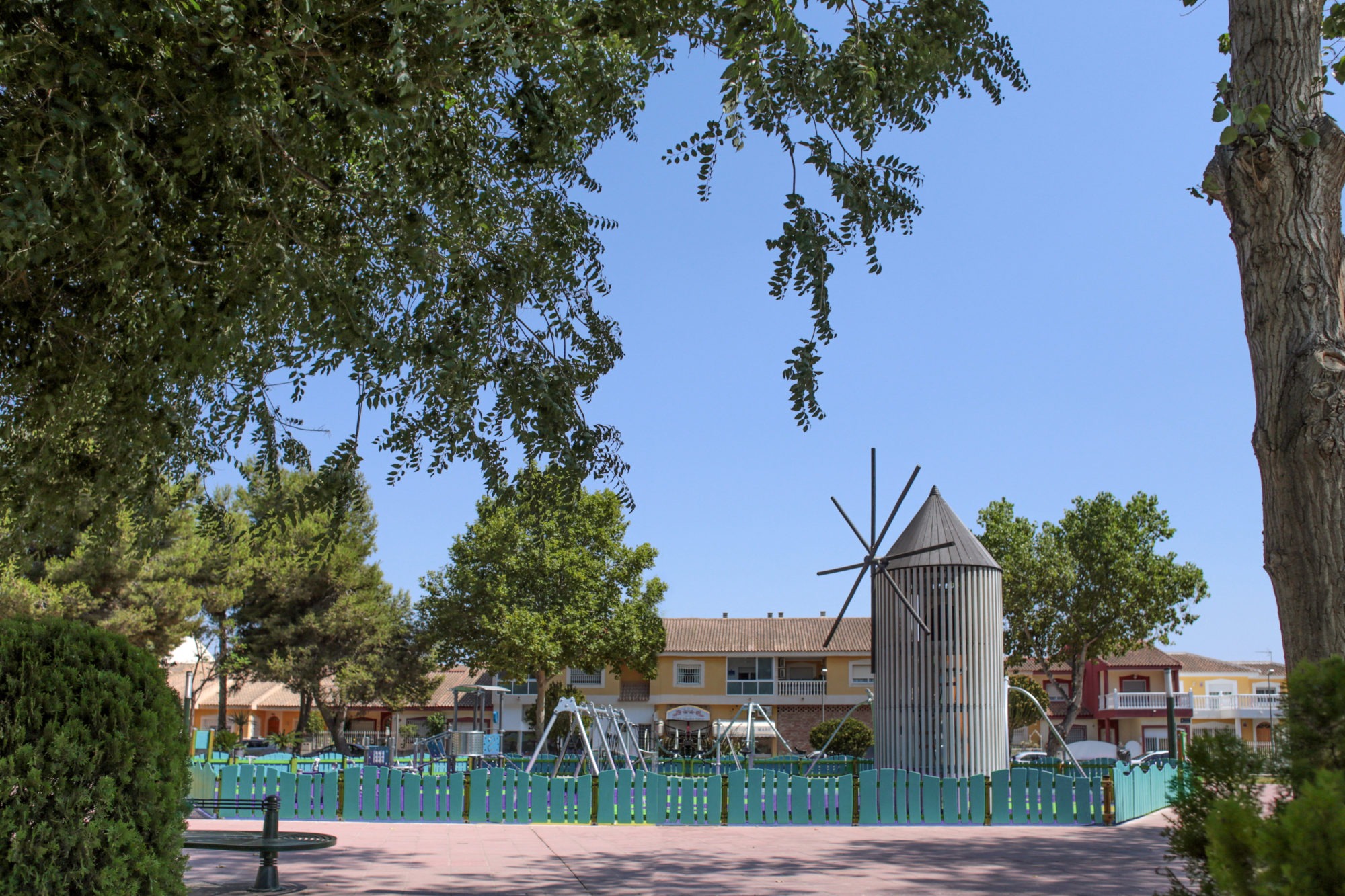 This playground is a tribute to the force of the wind, arranging elements that combine visual lightness with dynamism. The center of the space is a tower that emulates a mill, and that makes the park a unique place linked to local culture. The mill is made up of a steel skeleton with semicircular mesh platforms that allow you to climb inside until you reach the slide. The façade is made of white lacquered wooden slats that allows not only the entry of light but also a glimpse from the inside out and from the outside in.