Xpace
Location: Xperience Parque Rioja. Calle de las Tejeras, 26006 Logroño, La Rioja
Surface: 140 m2
Materials: red lacquered steel pillars. Nodules: mixed structure of aluminum, stainless steel and HDPE faces with rubberized finish. Tunnels and slide made respectively with stainless steel rods and stainless steel sheet. Skylights made with transparent polycarbonate. Polyamide ropes with steel cables and polyurethane resin holds.
XPACE size: 11,4 x 7,9 m and 5,8 m in height.
XPACE MINI size: 4,3 x 4,4 m and 1,5 m in height.
Age: from 1 to 14 years old
Capacity: 19 users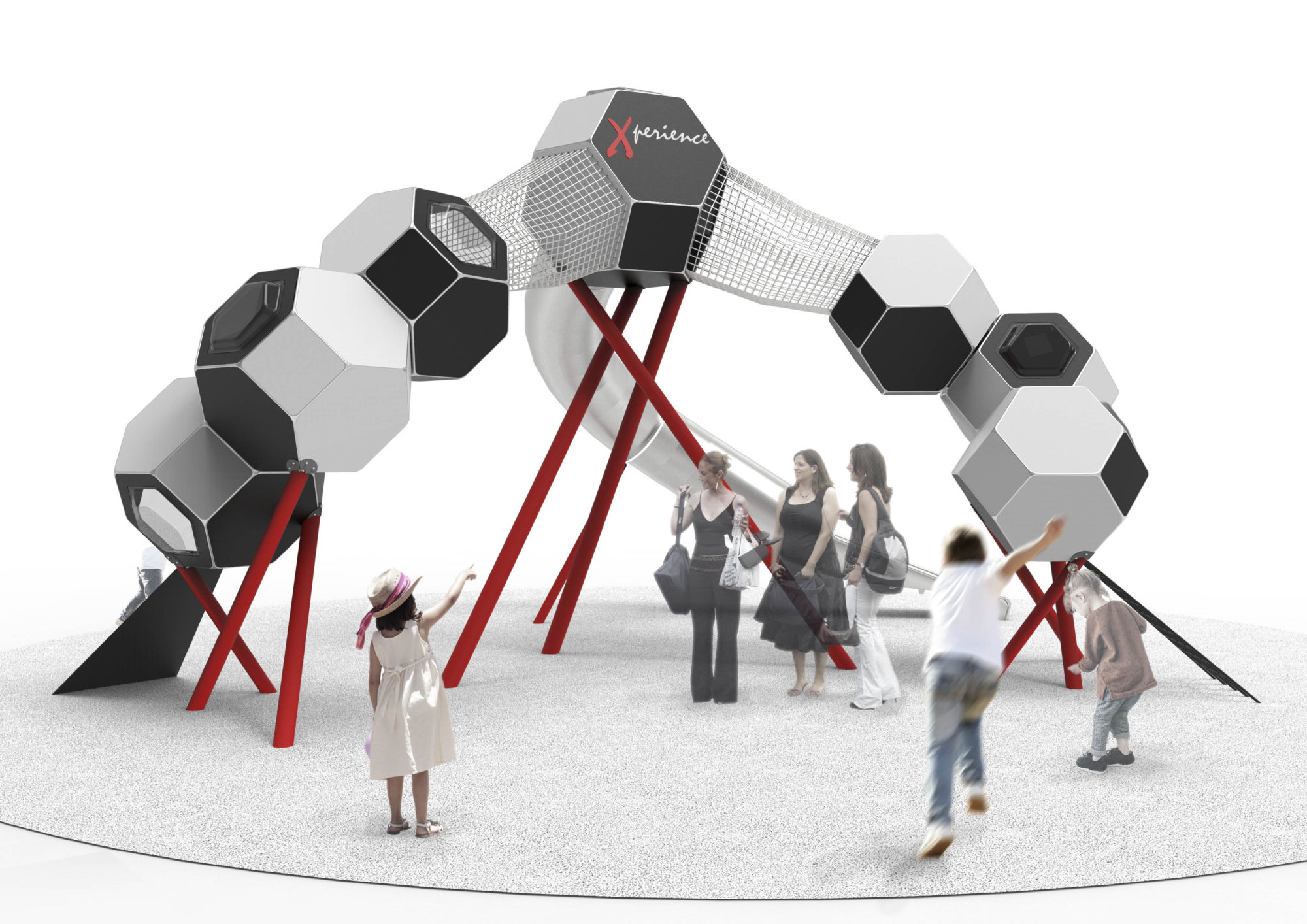 XPACE is custom designed to be part of Xperience corporate image and become a whole new experience for children. It is a risky play structure, almost weightless. Large red pillars intersect from all perspectives, recreating the red X in the logo of the center.
In XPACE children will be able to climb inside the polyhedrons in a totally safe way. Before reaching the 4 m high slide, the tunnels made of stainless-steel rods will be a challenge for the vertigo of the little ones.
As a complement to the play space, we designed XPACE MINI, a version for toddlers with a 0,6 m high slide and a balance circuit.