Lilac Bud
Location: Sensory Park Al Zahia, Sharjah, United Arab Emirates.
Surface: 500 m2
Materials: grey lacquered steel pillars. Violet lacquered aluminium exterior slats. Platforms with steel structure and non-slip HPL floors. Tubular stainless-steel slide. Polyamide ropes with steel cables and purple HDPE holds.
Size: 6.10 x 4.80 m in plan and 6.60 m in height.
Age: from 4 to 14 years old.
Capacity: 20 users.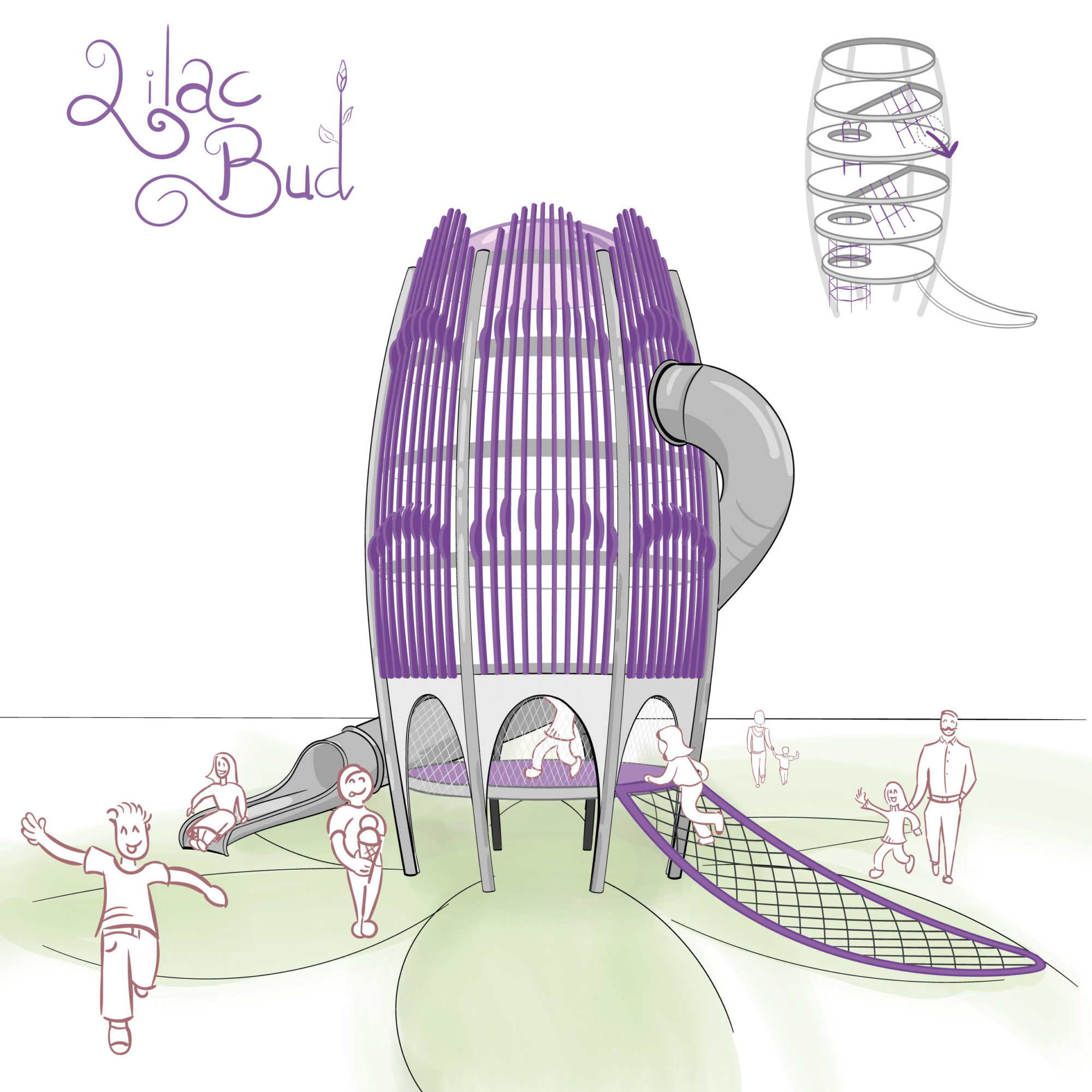 This play area is a tribute to lilacs, the flower that gives its name to the neighbourhood, Al Lilac. The area has sensory games in which touch, balance, sound and visual perception take part, so children can explore and develop their own abilities. But it is also a living-room for all residents, which provides identity and character to the place where they live.
High-quality materials and innovative construction solutions make the park an attractive and unique place; while the use of shades, vegetation and various games make the stay more comfortable for everyone who comes to enjoy it.
The Lilac Bud play tower, based on a blossoming flower bud, is the landmark of the place. As a sculptural element, it is almost 7 meters high and LED lighting enhances its presence at night. It is finished off with a mirrored dome, with a kaleidoscopic effect that will be a surprise for children who reach the highest platform.